Perspective Changes Everything
---
This 5 Day Yoga Meditation Retreat in the Rocky Mountains of Bailey, Colorado is designed to give you a higher view of all that's present in your life. When we take a step back, we can fully assess the changes that need to be made in order to propel us forward. The mountains remind us to practice perseverance as we climb to the top. Mark your own path and get lost in the woods.
Learn About The Techniques
Highlights
---
• Daily yoga practices to open and invigorate the body
• Daily meditation sessions to increase stillness
• Sacred plant ceremonies to connect with ourselves
• Daily Ayurvedic meals and herbal teas
• Silent hike through the mountains to connect with nature
• 5 days and 4 nights stay on a ranch in the Mountains
Yoga Styles
---
Magical Location
---
Bailey-Colorado, USA
Bailey is situated in the Rocky Mountains of Colorado. This beautiful town is filled with natural trails for hiking and getting lost in nature. There are mountains all around as well as beautiful creeks, rivers, and waterfalls like Elk Falls at Staunton State Park. You may see sheep, birds, moose, rabbits, deer, and some people claim they've seen Sasquatch.
Food
---
• Vegan
• Gluten Free
• Ayurvedic
Skill Level
---
• Beginner
• Intermediate
• Advanced
Group Size
---
• The maximum participants is 12
Unique Accommodation
---
Experience a unique stay on a ranch, deep in the Mountains of Bailey, Colorado. Hike through uncharted trails in the Rocky's and bask in the fresh mountain air. This desk is perfect for star-gazing and the back of the ranch leads to endless trails, charted and uncharted. The property features an in-house yoga studio and a warm fireplace to cozy up with vegan hot chocolate. It's also abundant with rose quartz and other types of natural minerals.
What's Included
---
• Daily yoga and meditation sessions
• Daily vegan and Ayurvedic meals
• Entrance to Staunton State Park
• Round-trip transportation Denver to Bailey
• Sacred plant ceremonies
• 4 nights accomodation
• Retreat workbook and materials
What's Not Included
---
• Airfare
• Personal expenses
• Other meals
• Travel or health insurance
• Tips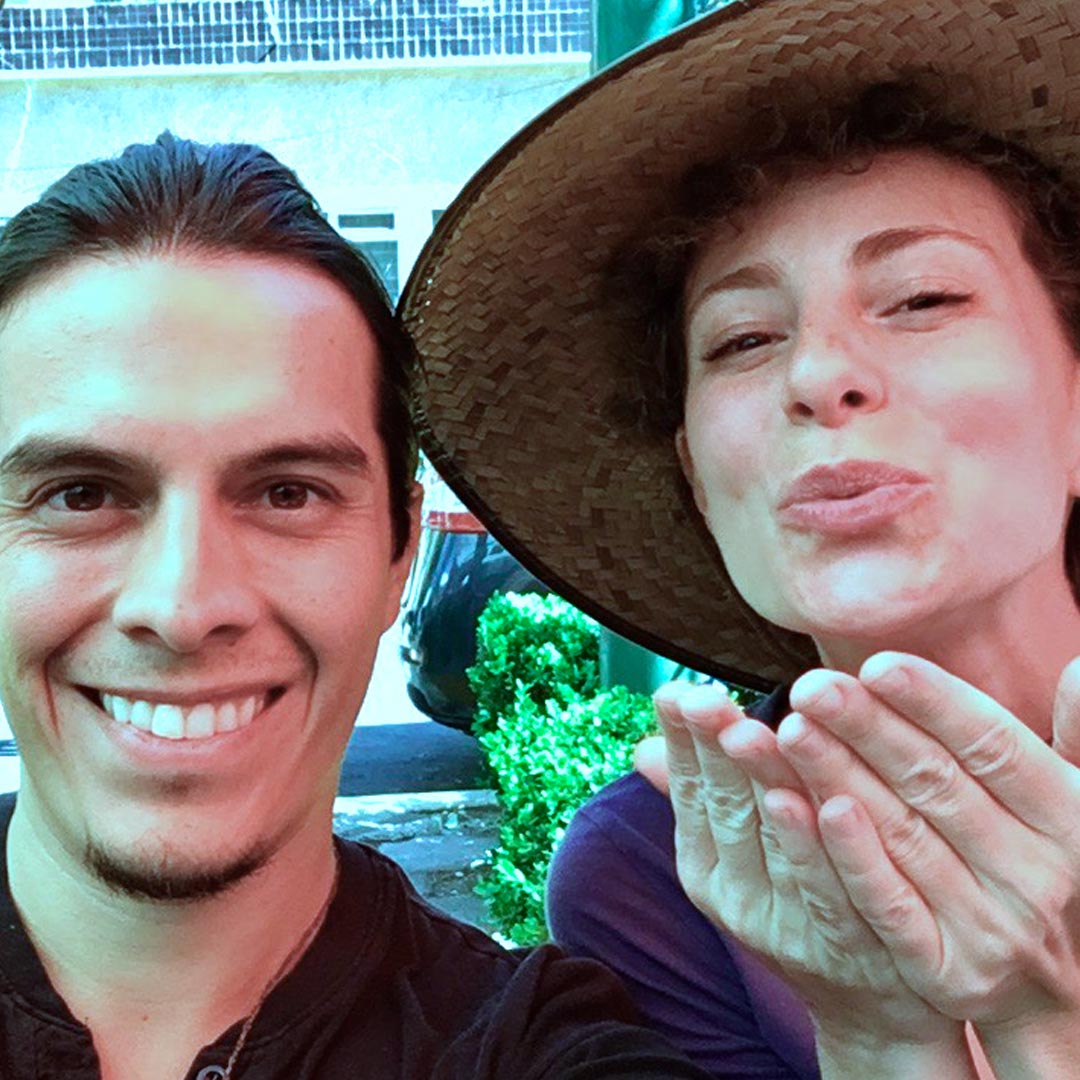 Experienced Guides
---
Krystal Ariel
Krystal teaches Vinyasa, Restorative, and Yin and Yang styles of yoga. She received her training with Fred Busch Power Yoga in 2013 and studies Ayurvedic medicine through the works of Dr. Vasant Lad and Swami Sada Shiva Tirtha. She applies the wisdom of Ayurveda to food, medicinal teas, and plant medicine. She is full of love and nurturing vibes, creating a safe space for bodywork and healing.
Israel Pasos
Israel studied Mysore style Ashtanga yoga under Matt Champoux in San Francisco and studies yoga science under Swami Jnaneshvara, a master of the Himalayan meditation tradition. He delights in the philosophies of Buddhism, Taoism, and the yogi way. He is a mover of subtle energy and facilitator in the process of reaching the center of consciousness.
How To Get There
---
• Arrive in (DEN) Denver International Airport
• Select flight to arrive in DEN at 12pm or earlier
• KYI will provide transportation from DEN to Bailey
Cancellation Policy
---
• A reservation requires a deposit of 33% of the total price
• The deposit is non-refundable, if the booking is cancelled
• Retreats cancelled by KYI are fully refundable
Retreat Reviews
---
"I am discovering who I really am and separating myself from who I'm not."
– Keyra - Miami, FL 2017
"To sum it up in one word, I learned about love; to love all people and beings."
– Rox - Mexico City, MX
"More healing than I would have expected was possible."
– Kimberly - New Orleans, LA
Ready to
Revive Your Life

?
---
Create a payment plan that works fo you.
Price:
$1,450.00 USD
Early Bird: $1,200.00 USD

Ends: Aug 01, 2018
Deposit: $400.00 USD

Due today