Take Time For Yourself
---
This is a 7 Day Retreat located on the foothills of the Sierra Nevada mountains in Granada, Spain. It is designed to bring you closer to your true self by incorporating ancient wisdom, nature and her elements. Make space in your life to be still and silent. Only then will you know who you are and who you are not. Make space to heal, process, and feel into your destiny.
Learn About The Techniques
Highlights
---
• Daily yoga practices to open and invigorate the body
• Daily meditation sessions to increase stillness
• Sacred ceremonies to connect with ourselves
• Daily Ayurvedic meals and herbal teas
• Silent hike through the mountains to connect with nature
• 7 days and 6 nights stay in an ancient moorish village
Yoga Styles
---
Magical Location
---
Granada, Spain
Granada is a city in southern Spain's Andalusia region. Rich in history and culture, Granada is arguably the single most worthwhile city in Spain for visitors. It sits on the foothills of the Sierra Nevada mountains where you may see herds of Spanish Ibex, otherwise known as mountain goats.
Food
---
• Vegan
• Gluten Free
• Ayurvedic
Skill Level
---
• Beginner
• Intermediate
• Advanced
Group Size
---
• The maximum participants is 12
Unique Accommodation
---
The 700 year old house is located in Las Alpujarras of Granada and situated minutes from the Sierra Nevada National Park. It sits on the very edge of the ancient and well preserved village of Atalbeitar, with its donkey lanes that make it a car-free village. Surrounding Atalbeitar lie seven other moorish villages, all connected to us by beautiful paths that offer glorious walks. The property features an indoor pool and steam room.
What's Included
---
• Daily yoga and meditation sessions
• Sacred ceremonies
• Daily vegan and Ayurvedic meals
• Entrance to Sierra Nevada National Park
• Round-trip transportation Granada (GRX) to house
• 6 nights accommodation
• Retreat workbook and materials
What's Not Included
---
• Airfare
• Personal expenses
• Other meals
• Travel or health insurance
• Tips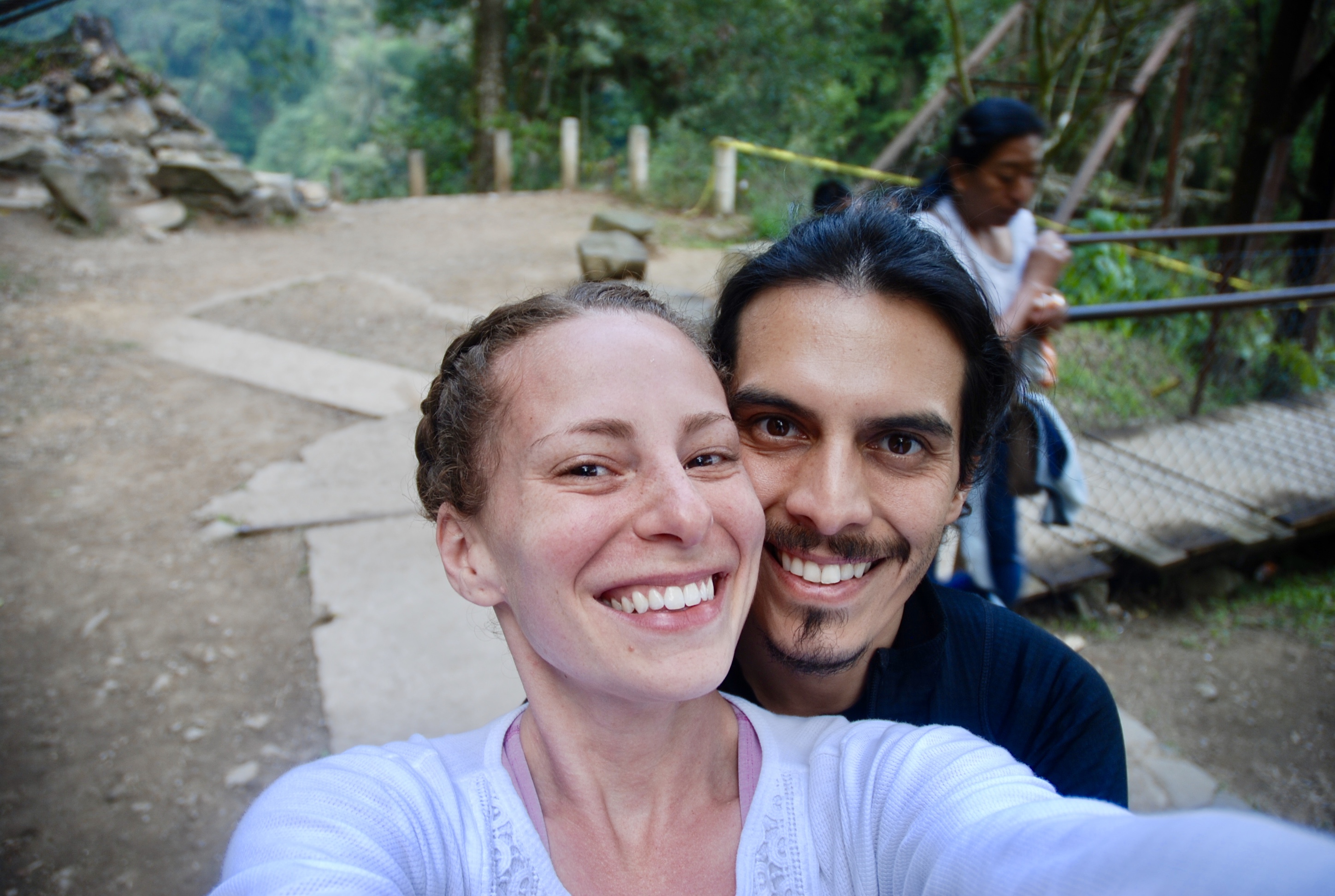 Experienced Guides
---
Krystal Ariel
Krystal teaches Vinyasa, Restorative, and Yin and Yang styles of yoga. She received her training with Fred Busch Power Yoga in 2013 and studies Ayurvedic medicine through the works of Dr. Vasant Lad and Swami Sada Shiva Tirtha. She applies the wisdom of Ayurveda to food, medicinal teas, and plant medicine. She is full of love and nurturing vibes, creating a safe space for bodywork and healing.
Israel Pasos
Israel studied Mysore style Ashtanga yoga under Matt Champoux in San Francisco and studies yoga science under Swami Jnaneshvara, a master of the Himalayan meditation tradition. He delights in the philosophies of Buddhism, Taoism, and the yogi way. He is a mover of subtle energy and facilitator in the process of reaching the center of consciousness.
How To Get There
---
• Arrive in Granada International Airport (GRX)
• Select flight to arrive in GRX at 12pm or earlier
• KYI will provide transportation from GRX to Atalbeitar
Cancellation Policy
---
• A reservation requires a deposit of 33% of the total price
• The deposit is non-refundable, if the booking is cancelled
• Retreats cancelled by KYI are fully refundable
Retreat Reviews
---
"I am discovering who I really am and separating myself from who I'm not."
– Keyra - Miami, FL 2017
"To sum it up in one word, I learned about love; to love all people and beings."
– Rox - Mexico City, MX
"More healing than I would have expected was possible."
– Kimberly - New Orleans, LA
Ready to
Revive Your Life

?
---
Create a payment plan that works fo you.
Price: $2,999.00 USD
Deposit: $999.66 USD

Due today